Senior Line

Telephone Calls Only service - Cheaper than BT

---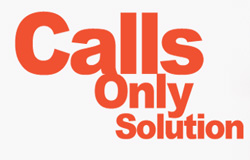 Calls Only Service - At Simple Telecoms we now offer a call's only service due to the volume of customers that want to join us, but can't.

We find a growing number of customers find themselves locked in to a contract with their current provider longer than outlined at point of sale.
This results in customers being unable to move providers, despite poor service, increasing bills and hidden charges.
As a result, we have built a calls only solution, which allows you to reduce your telephone call costs, by leaving your phone line with your existing provider, whilst we look after your telephone calls.
Most providers allow you to move your call traffic away after 30 days' notice, therefore you might not be able to reduce your line rental costs at the moment, but we can help reduce telephone call charges. Why not let one of our consultants provide your business with a free of charge cost comparison?
---
NO connection fees - Saving 100% against BT and Plusnet

Unlike BT and Plusnet we DO NOT charge any call connection fees on ANY of our chargeable calls, With the exception of some calls that attract connection charges (e.g. Directory Enquiries) saving you a massive 100% on every changeable call that you make.
This can make a substantial impact to a phone bill when you consider BT Retail charge 23 pence* to make the connection (*12th November 2018)
---
Senior Line - Telephone calls only service for the Elderly and Retired
NO call connection charges
Daily / Monthly spend bars
Bills can be sent to a relative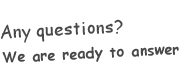 ---
Call Spend Bars - At No extra cost

At NO extra charge we offer call spend bars for your complete pace of mind. If your telephone number reaches a daily or monthly spend limit (set by you)

As a further safeguard we bar all outgoing calls to personal numbers and premium rate numbers so no unexpected high bills. If you ever need to make a change to these limits, just call and let us know.
---
Senior line cost - Prices are

Including VAT

- UK's Cheapest Call Charges

Australia Landline - 2.56 ppm

Denmark Landline - 1.51 ppm

French Landline - 1.47 pm

Germany Landlines - 1.3 ppm

Spain Landlines - 1.75 ppm

* UK mobile networks O2, Orange, T-Mobile, Vodafone, H3 and EE. Other mobile networks are charged at a different rate.
---
Senior line Telephone call Packages - Prices are

Including VAT
Choose your phone only calling package - If you're looking for cheap home phone only deals, then take a look below and compare our latest phone packages. Whether you're keeping in touch with friends and family over the weekend or making calls all over the world we have multiple phone offers tailored for everyone, and still on our 30-day contract service. Please see below for more details.
Length of free calls 60 Min

Inclusive Weekend / Ev calls
Length of free calls 60 Min
Length of free calls 60 Min
Free UK calls are up to 60 minutes duration per call. Calls exceeding 60 minutes will be charged at our advertised rate. "Inclusive" calls are to dialing codes starting 01,02, and 03 as applicable to call plan type. Weekends are Friday 00.01 to Sunday 23.59. Evenings - Weekdays 19.00 to 08.00. Calls to DQ 118 424 cost 80ppc
---