Openreach withdrawal of telephone lines across the United Kingdom
---
The BT Openreach copper line switch off will be huge - BIGGEST UK telecom change in over 30 years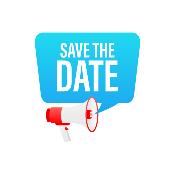 Openreach withdrawal of voice lines for voice services - You may not be aware, but BT Openreach is withdrawing ALL voice based copper-based telephone lines from the UK's network in the next 5 years. Meaning customers will no longer plug phones into the telephone socket on the wall, instead they will need to connect to a router or an Analog Telephone Adapter (ATA).
We have already been given 12 months' notice on 118 exchanges where voice copper lines will no longer be available by June 2021. And from September 2023 Openreach will issue a full "Stop Sell" of any new supply of voice copper-based telephone line installations, including; change of address, restart of a stopped line or working line take over.
Meaning some 47 million (OR 2020) lines will need to migrate to a new internet voice-based service. ALL business and residential services ARE affected by this change. Click here for the 118 stop sell exchanges. We hope you find the following information of use:
Why is Openreach withdrawing voice based telephone services?

The Openreach network infrastructure is now ageing - The Public Switched Telephone Network (PSTN) allows calls to be made over copper telephone lines and fibre telephone lines using analogue signalling and is known as "traditional telephony".
As broadband services have increased in reliability and quality over the past 10 years, the current network has evolved to support this change to an almost completely digital network using digital technology. This is known as Voice Over Internet Protocol (VOIP) or SIP.
This means there will no longer be a requirement for the majority of traditional copper based fixed line telephony users for fixed-analogue services in the coming years, so traditional fixed lines and calls will cease to exist.
The priority for Openreach moving forward, is to maintain a high availability fibre first network, as a result their legacy infrastructure and equipment serving the current network is now ageing and becoming more difficult to maintain.
---
What telephone lines will be affected?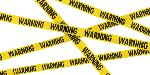 All BT copper based lines will be switched off for voice - Every single voice copper base telephone line will be affected, including; care alarm lines, payment terminals, traffic light systems, payphone lines, emergency pendants, dialysis machines, telemetry devices, lift emergency lines, care home lines, doctors, hospitals and any other service that uses a copper telephone line. And any equipment that runs these services must be tested by the equipment manufacturers, before December 2025, when traditional fixed copper based telephone lines and calls will cease to exist.
---
What will be the alternatives to copper voice telephone lines?

Openreach is now focused on developing the fibre network - Openreach will no longer provide the over the top VoIP lines that are required to provide voice.
Openreach will offer a broadband only ADSL replacement service, which will be available in areas where fibre is not. This new product that will deliver ADSL only on a copper line between the end customer's premises and the exchange. Openreach is also looking at 4/5G services as well.
However, there will be no voice on the copper telephone line, and no dial tone. Internet telephone lines need very little bandwidth to work, so even if you have very little bandwith the voice service should still work.
This means providers like Simple Telecoms will need to provide an internet (VOIP) based service to provide the voice telephony element which would replace the traditional copper based telephone line used for voice calls.
This is something we are extremely excited about, as we have run for some time now our own Voice/VoIP telephone national network. This will now mean we will no longer be restricted by Openreach on what telephone services we can offer our customers.
---
Will this new service be more expensive than my old voice copper line?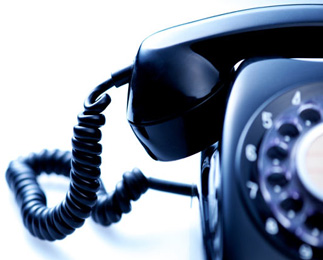 This is a concern we and many providers have raised with Openreach. At the moment our customers can purchase a copper line for making and receiving calls for as little as £11.99 per month, whereas adding ADSL service to the line so you can make and receive calls on the new service would add £7.50 per month. Arguably, this is a significant increase for those just wanting voice on their lines, and nothing more.
For customers who do just want voice on their lines and have no requirement for broadband then a low bandwidth variant will be available that will just offer a voice service, nothing more. Beta trials started in May 2021, and hope to start to offer this to all customers by the end 2021.
---
Will Openreach meet the December 2025 Deadline?
Openreach is adamant the December 2025 deadline is set in stone. Telephone lines that have not migrated their voice service to alternative services by this date will lose voice service, and their telephone number. Simple Telecoms hopes to have migrated all our customers to alternative products by April 2025. But be assured, if your provider has not moved you in time, your service will be withdrawn. Click here for more information from the Openreach website.
Salisbury moves to all Internet Voice servcices only
From 1 December 2020, any premises in Salisbury exchange enabled for FTTP will only be able to order FTTP. This will be closely followed by another 117 exchanges on 29 June 2021
The stop sell will apply to ALL new line supply products and line migrations. Based on current FTTP availability, that would mean that after stop sell, around 17000 lines in Salisbury will only have FTTP available to them (some exceptions may apply) which will be used to provide voice over internet services.
---
The transition to Internet voice services - Beta trials have started
New Internet telephone line and Fibre Broadband beta installs. We started beta trials at the start of March 2021, and hope to start to offer this to all our customers by the end of 2021. The beta trials will only be available to new installations and line restarts, and where fibre broadband is available at the exchange.
If you are interested in taking part, please contact us on 0330 122 0000 between 9AM to 5PM Monday to Friday, and we will be happy to go through the new service with you.
---