Openreach withdrawal of copper telephone lines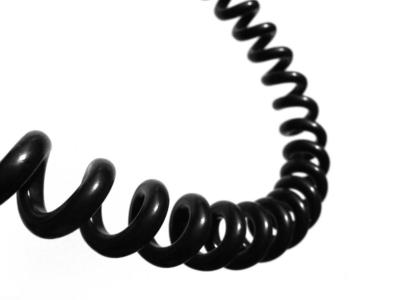 The BT Openreach copper line switch off will be huge - BIGGEST UK telecom change since 1876 You may be aware from the BBC News and National Press, BT Openreach is withdrawing ALL copper-based voice telephone lines from the UK's network on December 31st, 2025, as the network will reach its end of life. After this date, any customers using copper-based lines for their telephone service, and in some cases broadband, will find that their services no longer work. This means customers will no longer plug phones into the telephone socket on the wall, instead they will need to connect to a broadband router or an Analog Telephone Adapter (ATA) depending on the new service provided to the address.

Openreach have already switched off over 500 exchanges where voice copper lines are no longer available, and From September 2023 Openreach will issue a full "Stop Sell" to all providers for any new supply of voice copper-based telephone line connections, including change of addresses, restart of stopped lines or working line take-overs. This means that some 47 million (OR 2020) lines will need to migrate to a new internet voice-based service. ALL business and residential services ARE affected by this change. We hope you find the following information of use.
---
Why is Openreach withdrawing copper telephone services?
The Openreach network infrastructure is now ageing - The Public Switched Telephone Network (PSTN) allows calls to be made over copper telephone lines and fibre telephone lines using analogue signalling and is known as "traditional telephony". As broadband services have increased in reliability and quality over the past 10 years, the current network has evolved to support this change to an almost completely digital network using digital technology. This is known as Voice Over Internet Protocol (VOIP) or SIP. This means there will no longer be a requirement for most of the traditional copper- based infrastructure to provide services in the coming years, so traditional fixed copper lines and calls will cease to exist.
The priority for Openreach moving forward, is to maintain a high availability fibre first network, as their legacy infrastructure and equipment serving the current network is now ageing and becoming more difficult to maintain.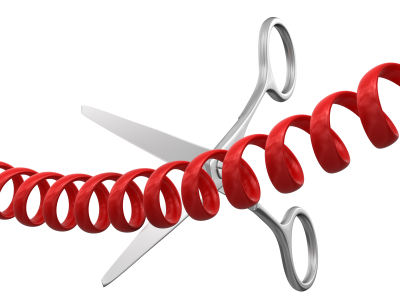 What telephone lines will be affected?
Any provider using copper-based lines will be switched off for voice - Every single voice copper-base telephone line will be affected, including care alarm lines, payment terminals, traffic light systems, payphone lines, emergency pendants, dialysis machines, telemetry devices, lift emergency lines, care home lines, doctors, hospitals and any other service that uses a copper telephone line. Any equipment that runs these services must be tested by the equipment manufacturers, before December 2025, when traditional fixed copper based telephone lines and calls will cease to exist.
---
Digital phone lines Frenquently asked questions
What do you mean by Cloud, VoIP, Digital or IP phone line?
This refers to the way you make a telephone call, with this technology, all telephone services work over the internet (Internet Protocol, VoIP).
How will this affect the telephone devices I use at home?
You will need to connect any telephone devices that currently are plugged into the telephone wall socket in the home, into the special the router. This could include care alarms, Telecare devices, Intruder alarm etc. You should contact your device service provider if you are concerned, to make sure that they will continue to work.
Will anything happen before the end of 2025?
Yes, If you are a copper-based voice customer, we will contact you to arrange for you to migrate your services to an IP Cloud based service (FTTP or SoGEA). Openreach have set "stop sell" dates, which are dates after which copper-based voice services will no longer be sold. This is a national "stop sell" date of September 2023, but some exchanges will hit their "stop sell" dates earlier, as Openreach roll out SoGEA and FTTP into the area and the exchange coverage reaches 75% of premises.
What telephone products are affected?
Every single voice copper-based telephone line will be affected, including care alarm lines, payment terminals, traffic light systems, payphone lines, emergency pendants, dialysis machines, telemetry devices, lift emergency lines, care home lines, doctors, hospitals, and any other services that use a copper-based voice telephone line. Any equipment that runs these services must be tested by the equipment manufacturers before December 2025, when traditional fixed copper-based telephone lines and calls will cease to exist.
Will Simple Telecoms force customers to migrate to the new service?
NO, we will be letting our cooper-based telephone customers know of the changes and the timeline involved in moving their services to the new SoGEA service. It will be left to the customer, as to, and when to move their service should they wish to do so.
However, we strongly recommend not leaving it too long, as the closer we get to the switch off date the more customers will be trying to move, and there will come a point where the amount of time left will be insufficient to complete the amount of orders outstanding, meaning customers will lose their service and telephone number. So please don't leave this to the last-minute thinking you have plenty of time, as 47 million other customers will be thinking the same thing.
I only need a voice telephone only line, Do I still have to move to SoGEA?
Yes, we understand and appreciate that not all customers need access to the internet. However, you do need some broadband access for the telephone service to work. So for this scenario we offer a very low bandwidth package at just 0.5 Mbps, which is enough to run just a telephone service, and no more. There is no access to the internet as you know it (World Wide Web).
In the event of a power cut, can I power the router independently and still have connectivity?
You can purchase a Battery Back Up for your router, which will keep the unit powered. This will give a about of one hour of power for the router. However, this will not provide power to other devices like cordless phones or care alarms. This means customers will need to provide their own Battery Back Up arrangements for these devices. If you qualify as a "vulnerable customer" OFCOM have not set rigid rules for this definition, thus this is down to each provider to determine what is classed as a "vulnerable customer") If you qualify a Battery Back Up for the router will be provided free of charge. If you do not qualify as a vulnerable customer, you may wish to purchase a Battery Back Up unit from us.
What will be the resilience post 2025 in the event of a power failure across an area / region?
At the end of 2025, Telephone Exchanges will no longer provide the 50V current that has been supplied in the past to the premises to keep telephone lines working due to a loss of power. This means that all back up will need to be provided by the customers own Battery Back Up arrangements.
Why is there no major advertising campaign making the public aware of the analogue telephone switch off?
Currently we are not aware of any plan to carry out a national campaign on the changes. The UK Government sponsored the TV change but have not indicated that a similar campaign will be run for the change in telephone services. Openreach are leaving it to the providers to make their customers aware. Once a provider decides that its customers will be migrated from Analogue to Digital, they will contact their customers to let them know.
How will all customers in the UK migrate to All IP and what happens to those who don't?
The current analogue network will be withdrawn at the end of 2025. This means that all providers need to migrate all of their customers to a new Cloud IP based telephone line before then. Anyone who doesn't move to one of these line types will no longer be able to continue with a service that is provided to them and will mean a loss of the telephone number as well.
Will I be able to use my own router?
Yes, most home fibre routes can be set up for the new service. However, if your router is missing a VoIP telephone socket, then you cannot get access to a telephone service without this. You could purchase an ATA separately and plug this in to your existing router, but they typically cost as much as a router with the telephone port integrated. We also cannot offer any support for setting up your own router or ATA.
I am an existing customer, why is there a cost to move to the new service?
Much like the move from analogue TV to digital TV, Tapes to CD's, you will need to buy new hardware to access the new service, and this has a cost. Every provider has this cost for the special router needed to access the new voice service. Some providers will charge this up front, and some will get this cost back over a 24-month contract term. But either way, the cost exists, and providers will need to recover this somehow. As we only run on a 30-day rolling contract, we charge this cost upfront.
What do I do if there is a fault with the telephone service?
Our voice service has a 99% uptime. However, if you have a problem just contact us on 0330 122 0000 and we will be happy to help.
Are the calls as good as a copper-based line?
Yes, and unlike cooper-based lines you will not suffer from noisy or crackly lines anymore.
Will services like 1571, Caller Display, and 1471, still be available?
Yes, however some services like 1571 will have a cost if it's not included in the call plan. Caller Display is always switched on as default.
Can I move my telephone number to a different provider?
Yes, but responsibility for this will fall on the provider you are moving to. Customers that have ported their telephone number out of the Simple Telecoms network to another provider will not be eligible for a free of charge port back to the Simple Telecoms network until the term of 24 months has passed from the original port out date, regardless of any current or future offers being advertised in the press or Simple Telecoms websites. Should you wish to port your telephone number back to us within the 24 months, there would be a cost to so.
Can I move from broadband to a telephone line only service?
Yes, you can add a full broadband service to the line at any point, without the need to make any changes to the router, however, there would be an admin cost to make this change, and like wise, removing a full broadband service back to phone line only service. If you would like more information, please contact our sales team on 0330 122 0000.
How do I get a digital Cloud IP phone line?
All you need to do is give us a call. We already have Thousands of people we have moved or have had new SoGEA IP lines installed. The great thing is, once you have moved to a SoGEA IP Cloud line, you can take your telephone number with you anywhere in the world, even outside the UK. If you would like more information on moving or getting a new line, give us a call on 0330 122 0000
---
---
How It All Works
BIGGEST UK telecom change since 1876 when the worlds first telephone call was made
1. Pick the IP Cloud call plan that best meets your needs, and then just let us know what you have decided. However, if you need help choosing the right package, we're here to help.
2. We will place the order to convert your existing line or install a new one. We will then contact your current telephone provider to move your telephone number over into our network, or we can provide you with a new number.
3. A special router will then be programmed with all your telephone line information, and then posted directly to your door, already tested, and ready to go, there is nothing you need to do.
4. On the day of the number transfer and line conversion, you just connect your telephone to the router and you're good to go. You can then make and receive calls in the same way you did with your old cooper-based line.