Stay in touch for less – calling mobiles and landlines

Delivering low costs telephone calls without the catches, and the underhand

tactics

.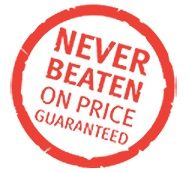 At Simple Telecoms we are committed to supplying all our customers with not only good value telephone solutions, but ensuring that our pricing and services are as clear and transparent as possible.

Check out the tricks of the trade here

.

We prefer to offer a simplistic view of telecoms with to the point telephone call charges full itemised online billing

NO Contracts and NO moving from your current provider.


The majority of our customers do make significant savings compared to their existing Expat telephone suppliers, and if you are not completely satisfied just stop using us.

All services and calls are on a PAYG bases
No call connection charges
No more worrying about telephone bills

No moving from your telephone provider

You can keep your existing telephone number

Call UK Freephone numbers for FREE

No bank account information needed
Great international call rates

All support is in English
Tariffs are in effect from 1st June
2014.
All call charges shown here are Euro Cents per minute

and include IVA @21%
.
Unlimited Calls To The UK Evenings & Weekends
- Home lines
| | | | | | | | | | | | | | |
| --- | --- | --- | --- | --- | --- | --- | --- | --- | --- | --- | --- | --- | --- |
| | | | | Peak | | | | Off Peak | | | | Weekend | |
| UK Landlines | | | | 3c | | | | Free* | | | | Free* | |
| | | | | | | | | | | | | | |
| UK Mobiles* | | | | 5c | | | | 5c | | | | 5c | |
| | | | | | | | | | | | | | |
| UK 0845 | | | | 7.5c | | | | 7.5c | | | | 7.5c | |
| | | | | | | | | | | | | | |
| UK 0800 | | | | Free* | | | | Free* | | | | Free* | |
| | | | | | | | | | | | | | |
| UK 03 | | | | 3c | | | | Free | | | | Free | |
---
Call Charges to Spanish lines
| | | | | | | | | | | | | |
| --- | --- | --- | --- | --- | --- | --- | --- | --- | --- | --- | --- | --- |
| | | | | Peak | | | | Off Peak | | | | Weekend |
| Spain Landlines | | | | 3c | | | | 3c | | | | 3c |
| | | | | | | | | | | | | |
| Spain Mobiles | | | | 5c | | | | 5c | | | | 5c |
| | | | | | | | | | | | | |
---
Standard UK call charges using

VoIP & SIP Trunks (PAYG)
Unlimited Calls To The UK over your Spanish Broadband - €9 per month*
| | | | | | | | | | | | | |
| --- | --- | --- | --- | --- | --- | --- | --- | --- | --- | --- | --- | --- |
| | | | | Peak | | | | Off Peak | | | | Weekend |
| Landlines | | | | 1c | | | | 1c | | | | 1c |
| | | | | | | | | | | | | |
| UK Mobiles* | | | | 2.8c | | | | 2.8c | | | | 2.8c |
| | | | | | | | | | | | | |
| UK 0845 | | | | 6.85c | | | | 6.85c | | | | 6.85c |
| | | | | | | | | | | | | |
| UK 0800 | | | | Free* | | | | Free* | | | | Free* |
| | | | | | | | | | | | | |
| UK 03 | | | | 1c | | | | 1c | | | | 1c |
---
*Calls to other network mobile phones may be charged at a higher rate than the main in country mobile networks.
*Free UK Landlines - +441,+442,+443
*UK Mobile Networks - T-Mobile, O2, Vodafone, HG3, Orange.
*UK UK Freephone - +44800, +44808, +44845, +44870
Back