Basic Internet Broadband for the Elderly, Seniors and Retired People
Basic broadband for the elderly with no contract - We now offer 'No contract broadband' services for the elderly and retired people, giving them the flexibility to terminate the service the same day if no longer needed, have moved into a care home or because circumstances have changed and its just no longer wanted.
All too often we talk to people that have sadly lost partners, moved into a care homes or can no longer use or need the internet service, and are left with having to pay for the broadband they no longer use due to being tied in to a long costly contract.
It has been a challenge, but we have managed to come up with a no contract broadband service that has No contract, No disconnection and No termination fees as advertised, giving the flexibility to terminate the service the same day should it become necessary.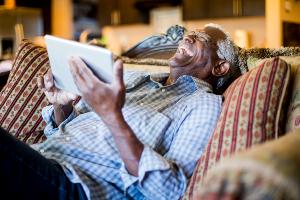 ---
Simple no contract broadband packages
All our broadband services are on

30-day rolling contracts.
Same day switch off if needed, with no disconnection cost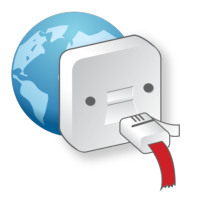 Add Basic Broadband - £8.99pm

Can be added to any call plan.
Ideal for everyday web browsing.
Unlimited with no data limits
10mb average download speed*
No disconnection cost.
UK-based customer support
Install lead time 4/10 working days.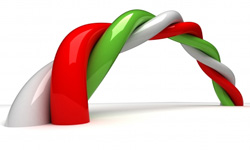 Add Fibre Broadband - £15.99pm

Can be added to any call plan.
Best for Video/TV, Smart TV's.
Unlimited with no data limits
38Mb average download speed*
No disconnection cost.
UK-based customer support
Install lead time 10 working days.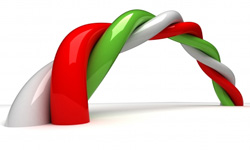 Anytime Fibre - £10.99pm

Ony customers on Anytime plans.
Best for Video/TV, Smart TV's.
Unlimited with no data limits
38Mb average download speed*
No disconnection cost.
UK-based customer support
Install lead time 10 working days.
Why Fibre Broadband? - If you are looking to use any streaming services like Netflix, BBC Player, video call services like Zoom, Facebook Messenger or CCTV systems such as Ring cameras we strongly recommend using a Fibre broadband service as this offers far faster speeds needed for some of these services.
---
About Broadband Prices - Be aware before signing on the dotted line.

Low Cost Broadband Headline Prices - Almost everyone seems to be offering extremely attractive broadband packages these days. However, It's very important to look at the detail in the fine print, as you could be paying more overall than you realize. Almost all low broadband prices shown by other providers will include the telephone line rental, BUT will not include a call plan, you will need to add this to your order which can significantly increase the monthly cost. If you decide not to have a call plan, be prepared to pay remarkably high calls cost and connection charges for all your calls.
FREE Broadband Routers - Nothing is free! It's included, or on loan. Providers incur a cost to send you a router which they typically recover from you in line rental over the long-term contract you've signed up to. Some providers will also ask you to return the router at the end of your contract. BT for example will make a charge of up to £50.00 for the router if not sent back within 60 days of the contract ending.
---
One off Broadband Activation cost
All our broadband services are on 30-day rolling contracts.
Same day switch off if needed, with no disconnection cost.
Basic Broadband Activation
One off £35.00 including VAT
Activation 4/10 working days
Fibre Broadband Activation
One off £65.00 including VAT
Activation 10 working days
Preconfigured Router cost
One off £48.99 including VAT
Or you can use your own router
Preconfigured Router - You can provide your own router should you wish to do so, and we will send the connection details you will need to set it up. However, we cannot offer any support in doing this setup process. If you do not have a router handy, we can provide a fully set up, Wi-Fi enabled router posted directly to your door, and ready to go at a cost of £48.99 inc VAT.
---
Broadband and Line Fixed Price Deals - Providers seem to be shouting about this, but you need to be incredibly careful with this and check the small print. In almost all cases, this is a play on words, and the fixed price will only apply to the broadband part of your total monthly bundle. This means that the provider can increase your line rental, calls/plans and other services, such as add-ons, when they like.
Of course, they will need to give you notice before they do this, and this would mean you have 30 days to find another provider, however you could find that they are doing the same thing, finding yourself back where you started.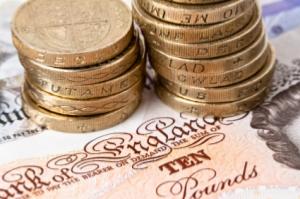 ---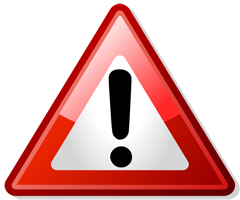 Broadband 24, 18, and 12 Month Deals - This should set alarm bells off, and you probably need to do some maths whilst keeping in mind the upcoming changes to the national infrastructure and how broadband is provided as this will ultimately be reflected in the cost of broadband and telephone services in 2022.

One of the main reasons providers lock you into a long contract is to get back the cost for connecting the service, as all providers pay a fee to BT to activate your connection. This cost is made back indirectly by the provider over the term of your contract, plus the cost of the included router.
Therefore, you may see 24 and 18-month contracts with low monthly rental costs, however, this may significantly increase from month 13, as this pays for any lost leaders, like free shopping vouchers, free broadband activation, routers and such like.
Watch out for Early Termination fees - Most broadband providers will charge an "Early Termination fee" which is hidden in their terms and conditions. The Early Termination Charge is normally calculated by multiplying the total number of months remaining of your contract by the monthly termination charge for the applicable Product. So, this can work out being very expensive should you need to end services before your 18 or 24-month contract ends.
---
Broadband Frenquently asked questions
*What broadband speed can I get?
We offer a range of broadband packages with different speeds. Going from just 24Mbps up to a whopping 1Gbps feed. We always run a check on the telephone line and the address to find out what speeds we expect you to actually get. You will also get given a minimum guaranteed download speed. Broadband services and speeds are dependent on the distance from your home to the exchange or cabinet and external factors such as the wiring in your home, electrical interference and how many people are using the sites you're visiting. We'll use your postcode and phone number (if you provide it) to give you a personalized estimate of the speeds you can expect to receive. Speeds are measured up to the Router. Our Fibre broadband is subject to availability, geographic location, computer specifications and a line check.
Will changing my call plan change the cost of the broadband?
Changing from the Anytime rental to lower call rental plan will increase the FTTC broadband monthly cost to £14.99 per inc VAT. Likewise, moving from a lower line rental to the Anytime rental will lower the monthly FTTC broadband cost down to £9.99 inc VAT per month.
How much data can I download?
All of our broadband packages are totally unlimited. This means you can download as much as you want, whenever you want and we won't slow you down at any time.
Do I have to have a Simple Telecoms telephone line to have broadband?
Our broadband services are only available to existing customers that have their telephone line rental with us already. As well as new customers signing up for a new landline or transferring a line to us. Broadband monthly cost is an addition to the monthly line rental which will vary depending on which call plan you are on or move to.
Do you offer a telephone service that will run over broadband without the need for a phone line?
Yes, we offer a VoIP cloud based telephone service which is the closest alternative to a home telephone phone service for customers who have or can get Fibre to the house (FTTH, FTTP). We operate our own telephone network that we run our cloud telephone services on. This allows us to move your copper-based telephone number into our network, and then provide an internet-based voice service that uses your broadband feed to make the calls. This is done via a special router that we send you, and all you need to do is plug in your standard handset to the router, and off you go. You do not need a copper-base telephone line for this service.
Can I change my broadband service and speed?
Yes, you can move from a basic ADSL service to a FTTC fibre service. However, this would be classed as a new service and would have new activation cost to do this. This is also the same to modify/regrade an FTTC fibre service, as this is classed as a new service.
Do you offer faster broadband services?
We can provide broadband speeds from 80Mbps, 115Mbps, 220Mbps, 550Mbps and a whopping 1000Mbps (1Gig). The broadband service is subject to it being available at your local exchange. Our Fibre broadband is subject to availability, geographic location, computer specifications and a line check. Please contact us for information.
Can I get a free email address?
We can provide you with an email address, however these are not free. The cost per month providing you have a live broadband connection with us would be 50 pence per month. If you move or terminate the broadband service with us, the cost would increase to £3.99 per month. All email services are POP3 and includes Spam filtering and anti-Virus. You can send and retrieve emails from your PC and mobile phone, as well as from any PC via our online web interface.
---
Important information
Broadband Terms and conditions
All service are provided on a 30-day rolling contract, with no disconnection or termination cost. Please click the link below for our full terms and conditions.
Broadband Full Terms and Conditions
Billing monthly charges for services
You will be charged rental from the day Simple Telecommunications Ltd supply the service. All chargeable services are paid in advance. The first invoice will show a charge for the whole month in which the invoice is issued and for the whole of the following calendar month. (2 whole months.) This advance payment means you'll have covered your 30-day notice period for cancellation, allowing us to terminate your service/s for you the same day you notify us should it become necessary. It will also include the part month during which the service went live with us. Services are provided subject to status and or credit check.
We only accept Direct Debit for monthly service payments. Our Direct Debits are collected by GoCardless which are regulated by the Financial Conduct Authority as an Authorized Payment Institution. Your payments are protected by the Direct Debit guarantee. Direct Debits are set up directly via our website or by email. No more filling out paper mandates and posting them back. Services and paying via Direct Debit are subject to status and or credit checks.
What happens if I want to cancel my service?
Simple, If you want to cancel your service, please call us on 0330 122 0000 and we will switch the service off for you the same day.