Superfast Broadband in Bournemouth Dorset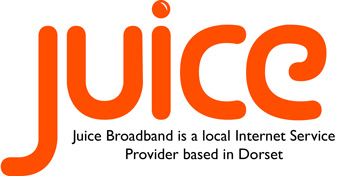 We can now supply Superfast broadband in Bournemouth via
Juice Broadband
based in
Bournemouth
, Dorset to provide some really Juicy
Superfast
internet connections, using wired and wireless technology, to homes and business around the south of England, predominantly in Dorset.
If your area is not included in BT's superfast broadband

roll out, you are not getting

Superfast

broadband speeds from your current internet or cable provider, or you are simply too far from the nearest exchange - Juice

Superfast

Broadband Bournemouth can help.
Juice Broadband offers you the best connectivity using reliable proven technology, and having low latency and Superfast speeds, meaning your web experience is as fast as possible, whether browsing, streaming or simply sending and receiving emails.
They have 3 Juice broadband business products available
The Juice Broadband network supports many applications for business users including our Simple VOIP telephone lines, Offsite backup, as well as fast reliable browsing. They can also provide a full range of Internet services on short term contracts, so if you are holding a special business event or just need a short term internet connection they can help, usually at short notice too.
---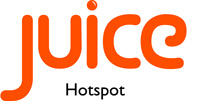 Need Juice Hotspot for your Bournemouth or Poole Event?
Are you in a Juice Hotspot coverage area? They offer competitive prices to pay-as-you-go Juice hotspots, they are also ideal for events of any kind. Some of the outside events they have supplied Internet to include Hot Radio Poole, Hope FM in Bournemouth, and lots more.

Because the Juice Broadband network is superfast it means a faster browsing experience for your customers, so things like the BBC iPlayer, YouTube, Facebook and Catchup TV all work great , Whether you're in a field, on the beach or in your hotel room, its not a problem. There hotspot coverage areas are growing all the time, so if you are interested in hosting a Juice Broadband Hotspot, please get in touch they would love to hear from you.



Business Juice Broadband Hotspot Service


We also provide hotspot services to a growing number of businesses. If you are interested in offering complimentary or paid for WIFI hotspot and would like a branded, efficient turnkey solution please get in touch for a quote.


They are continually rolling out additional coverage in Bournemouth and Poole, so if you have a low speed internet connection and are looking to upgrade to a faster or more reliable service get in touch to arrange a no obligation survey.
---
Contact them today!
If you are contacting Juice Broadband to check whether they cover your area, please include your postcode and house no. / name in your message. Thanks!
Juice Broadband is a trading style of WideFM LTD

Back